Mandi District Himachal Pradesh - A Web Portal
Mandi is a small, Beautiful, green, hilly district of Himachal Pradesh. Main Mandi Town is little coweded area and is covered by Vyas River which itself provides a beautiful scenery for this beautiful town. Mandi also called as Dev Bhumi or Choti kashi is land of Gods and fairs & festivals are an important part of hill culture. Almost every village here is associated with fairs, temples and festivals. You can browse around this site to get more details information about Mandi District. Know more about Mandi District Tourism.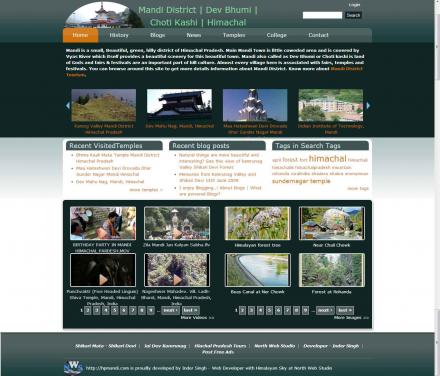 Project Highlights
http://hpmandi.com is mainly for Peoples who are willing to know more about Mandi District Himachal Pradesh.