Software Training
Our training methods and topics are up to date and set according to the most current IT requirements. At our IT training centre, we have a combination of highly trained teachers and good lab facilities. Theory classes are accompanied by practical sessions using the latest software for best results. Students are paid individual attention for better understanding of every topic. Our team comprises of Corporate & Experienced trainers, who are well established in their respective fields.
Service provided by NorthWebStudio
NWS (North Web Studio) Provides Training by Industry Experts for all Level Of Software Learners. Currently NWS provides these training courses: HTML/HTML5, CSS/CSS3, PHP, JavaScript/Jquery , SQL, C/C++, JAVA. Our Experts recommend advanced Level CMS (Content Management Courses) in these CMS Technologies: Drupal7, Wordpress, Joomla, PHP CMS. For Inquiry about these Software Training Courses Please Contact Us. Syllabus for all these courses is available in NWS (North Web Studio) Website.
think of… the sky is the limit!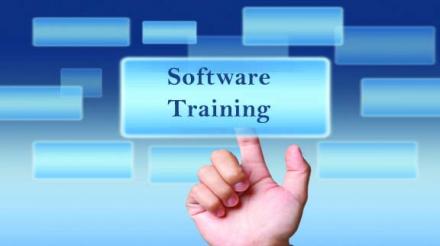 Our Work using Software Training
We believe in our product therefore we let our customers start out small, see results and grow with us. Let us prove our value to you and your businessCustomized SEO Packages starting at $99.00 per month.
FAQs for Software Training Services
Customized SEO Training

COmplete SEO Training !

Go Open !

Use Open Source Technoologies

WHY PHP /MY-SQL

Since they run on Linux and Unix, PHP websites are considered more secure compared to Windows supported languages such as ASP and .NET.Unlike other programming languages, with PHP a fresher can learn and develop websites in a matter of 4-6 monthsPHP / MySQL does not require any License fees unlike Windows supported languages.PHP / MySQL web hosting is much cheaper than Windows supported hosting.PHP applications are sturdier and can easily adapt to various web hosting environments. For example, PHP scripts can be run on Windows hosting but ASP and .NET apps do not work on Linux and Unix.For its economy and universality, most of the medium to small size business worldwide choose PHP / MySQL to operate and enhance its presence online. A PHP / MySQL web host allows to continuously create as many web-applications as you can think of… the sky is the limit!